Cialis Side Effects
Health problems are part of human life, and they aren't going to go away soon. Erectile dysfunction is one such condition whose existence can be traced from recorded sources for as long as 3 centuries. It is not something that chose our generation alone. But we have to face it, and one way of doing so is the use of ED drugs, one of which is Cialis.
Cialis uses tadalafil as its active ingredient. The drug usually comes in the form of a pill. It is approved to treat erectile dysfunction, a condition often referred to as 'impotence'. It's also used to treat urinary symptoms of benign prostatic hyperplasia which causes prostate enlargement. The pill is in the shape of an almond, and is coated with a yellow film. The sale of the drug was approved by the FDA in 2003 in the US. It became the third officially legal ED pill after Viagra and Levitra. The drug is given as a once-daily medication in 2.5 to 5mg doses for the treatment of ED and BPH. The dose should be taken once a day approximately the same time. It should be taken as a whole hence no splitting or breaking. There's also another form of Cialis available as use-as-needed pills with higher concentrations of tadalafil.
Tadalafil helps to relax the muscles found in the walls of human blood vessels. In reaction to this is the increased blood flow to the penis helping a man get an erection. When used to treat BPH signs and symptoms, which are characterized by difficulty in beginning urine flow, need to urinate frequently and a weak stream, the drug helps to relax the smooth muscles in prostate and bladder.

Mechanism of Action of Cialis
Tadalafil is a Phosphodiesterase type 5 inhibitor, which is a drug used to block the derivative reaction of Cyclic Guanosine Monophosphate (cGMP). Any Phosphodiesterase type 5 inhibitor typically causes vasodilation in the penis and lungs. The vascular dilation comes about when the inhibitor prevents the breakdown of Cyclic Guanosine Monophosphate by the PDE 5 which causes a prolongation of the action of mediators of vasodilation which include nitric oxide (NO). This inhibition of PDE type 5 increases Cyclic Guanosine Monophosphate concentration in the smooth muscle cells and vessels. Vascular walls are made up primarily of smooth muscle tissue. When these muscles relax, there is vasodilation of blood vessels, which makes a higher volume of blood pass through them. Cyclic Guanosine Monophosphate, which is a cyclic nucleotide derived from guanosine triphosphate (GTP), causes relaxation in the smooth muscles of penile vessels and increased blood flow into the Corpus Cavernosum causing erection of the penis. Cialis alone cannot cause an erection hence it needs a combination of medicinal and sexual stimulation. Cialis has shown to rid patients of erectile dysfunction symptoms for a maximum of up to thirty-six hours if you follow the dose as prescribed.
Phosphodiesterase type 5 enzyme is also found in the smooth muscles of the prostate and the bladder walls. Inhibition of PDE5 may at times increase the Cyclic Guanosine Monophosphate concentration which eventually leads to the relaxation of smooth muscle in prostate and bladder. The relaxation of these smooth muscles helps to ease the flow of blood into the urinary tract. It also brings about the widening of the opening of the bladder neck resulting in improved voiding.
Side Effects of Cialis
Drugs are mainly foreign substances induced into the body and therefore some reactions may occur, which produce side effects. Cialis is no exception; there are side effects associated with its use. The side effects of Cialis can be categorized according to their severity. The most common ones, which are classified as minor include headaches, back pain, muscle aches, sinus pain, sore throat, flushing, runny nose and diarrhea among others. These usually go away after a few hours following the intake of the drug. Most men who experience muscle aches and back pains get them about twelve to twenty-four hours after taking the drug. However, in normal circumstances, the adverse effects go away completely in two days.
The less common side effects of Cialis include difficulty in swallowing, bloody nose, eye pain, fever, sleepiness and sleeplessness among others. There are also those effects that are thought to occur when the drug is taken, but they haven't been proved to be resulting from the Cialis wholly or due to its interaction with other substances. They may include cracks in the skin, blindness, double vision, inability to speak, abdominal or stomach pains, redness of the skin, sudden cardiac death among others. During intercourse, a man may also experience some dizziness, nausea, numbness or pain in the chest, neck or arms.
There are some major side effects of Cialis which may need special attention if they ever occur to you. These adverse reactions include chills, cold sweat, shortness of breath, vomiting, sudden hear loss, ringing in your ears, seizure, irregular heartbeat, slow or fast heartbeat and a light headed feeling which makes you feel like passing out. In such cases, one should call a doctor without delay. There is also a common but rare side effect of Cialis which may occur in some instances. This comes about when a man gets an erection that won't go away, lasting up to four hours or more. This condition called priapism can potentially cause permanent damage of the penis. One should quickly seek medical attention to avoid a long-term injury to the precious organ in case they experience an abnormally lasting erection that won't go limp even after orgasm. In rare instances, there is a sudden decrease or loss of vision or even changes in color vision. However, this side effect has not been directly associated with the pill. Its occurrence might be brought about by other factors. One is advised to stop taking the medicine and call a healthcare provider immediately.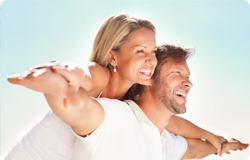 There are also side effects of Cialis that are associated with taking it along with some types of medications. These medications include nitrates, alpha-blockers, antibiotics, antivirals, blood pressure drugs and recreational drugs containing nitrates as they may cause a potentially dangerous drop in blood pressure. Those allergic to Cialis or the ingredients in the medicine are also advised to consult a healthcare provider before taking the drug. The side effects may also be more pronounced if you have kidney or liver problems or take any medication that isn't pharmacologically compatible with Cialis. Additionally, you should avoid eating grapefruit or drinking grapefruit juice while on this medication. Alcohol in excessive amounts also doesn't interact that well with Cialis, so you're not recommended to go beyond a glass of wine or two after taking the pill.
What to Do in Case of Cialis Side Effects?
In instances where you experience Cialis side effects which don't go away after two days, it is advisable to inform a healthcare provider as soon as possible. If you also experience severe side effects such as sudden loss of vision or hearing, you should call a doctor immediately. It is because you cannot be certain if the effects have been caused by Cialis or there is another contributing factor. You should always talk to the doctor about your medical history to avoid incidents where the drug can cause dire effects in your body.
One should always ensure that they don't have any health condition that may not work out well with Cialis, and even any other drug. Additionally, Cialis is not meant for women or children; even though it is not expected to harm an unborn baby, it is not clear whether tadalafil can be passed through breast milk, but some experiments with rats showed tadalafil in breast milk at high concentrations. Cialis can be taken with or without food, and the use-when-needed med should be swallowed before about 45 minutes before engaging in sex. The medicine should always be kept at room temperature in a cool, dry place away from moisture and heat.